Mini Pancakes to najnowszy trend w Internecie i zarazem nowy sposób na rozkoszowanie się naleśnikami. Są chrupiące na zewnątrz, miękkie w środku; idealne na śniadanie, brunch lub chłodny deser z gałką lodów z truskawkami. Bez względu na to, jakie dodatki wybierzesz, czy to syrop klonowy, jagody, chipsy czekoladowe, plasterki banana, czy miód… będą obłędnie smaczne!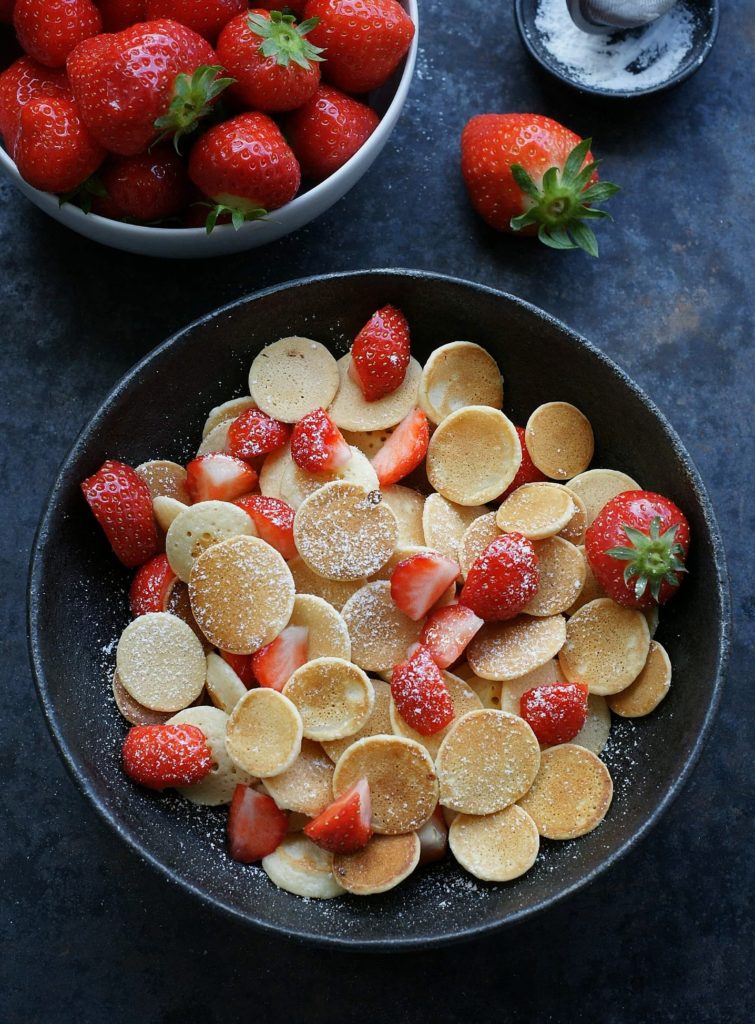 Składniki: pół szklanki mąki, 1 łyżka cukru, 1/2 łyżeczki proszku do pieczenia, 1/2 szklanki mleka,  1 jajko, olej do nasmarowania patelni, ulubione owoce (u mnie truskawki)
W misce wymieszaj jajko z mlekiem, mąką, proszkiem do pieczenia i cukrem. Patelnię rozgrzej i nasmaruj olejem. Ciasto przelej do rękawa cukierniczego i porcjami wlewaj na patelnię. Smaż po 1-2 min z każdej strony. Mini naleśniczki podawaj posypane cukrem pudrem (lub nie) i owocami.